Let me tell you the truth about beauty sleep. Trust me girls (and boys), sleep may be the closest thing to the fountain of youth. Our body revives and recovers while we sleep, leading us to all the beauty benefits we can get. Sleep better and you will look better.
Although our body replenishes itself, your night skincare routine is super important. Look at it as if you are feeding your cells all the nutrition it needs at its prime time; it will only optimize the process and repair your skin condition.
There are no one-size-fits-all routine when it comes to skincare, but everyone pretty much has similar foundations. Here, I would like to share you my favorite products. My skin type is fairly dry but I have included products that are suitable for other skin types so you can definitely choose the ones that works best with your skin condition.
Here is my perfect 7:
STEP 1: REMOVE YOUR MAKEUP
I know you are all comfortable in your bed, snuggling inside a blanket and ready to sleep. But girls, or boys, do not sleep in your makeup. Start your routine by taking your makeup off.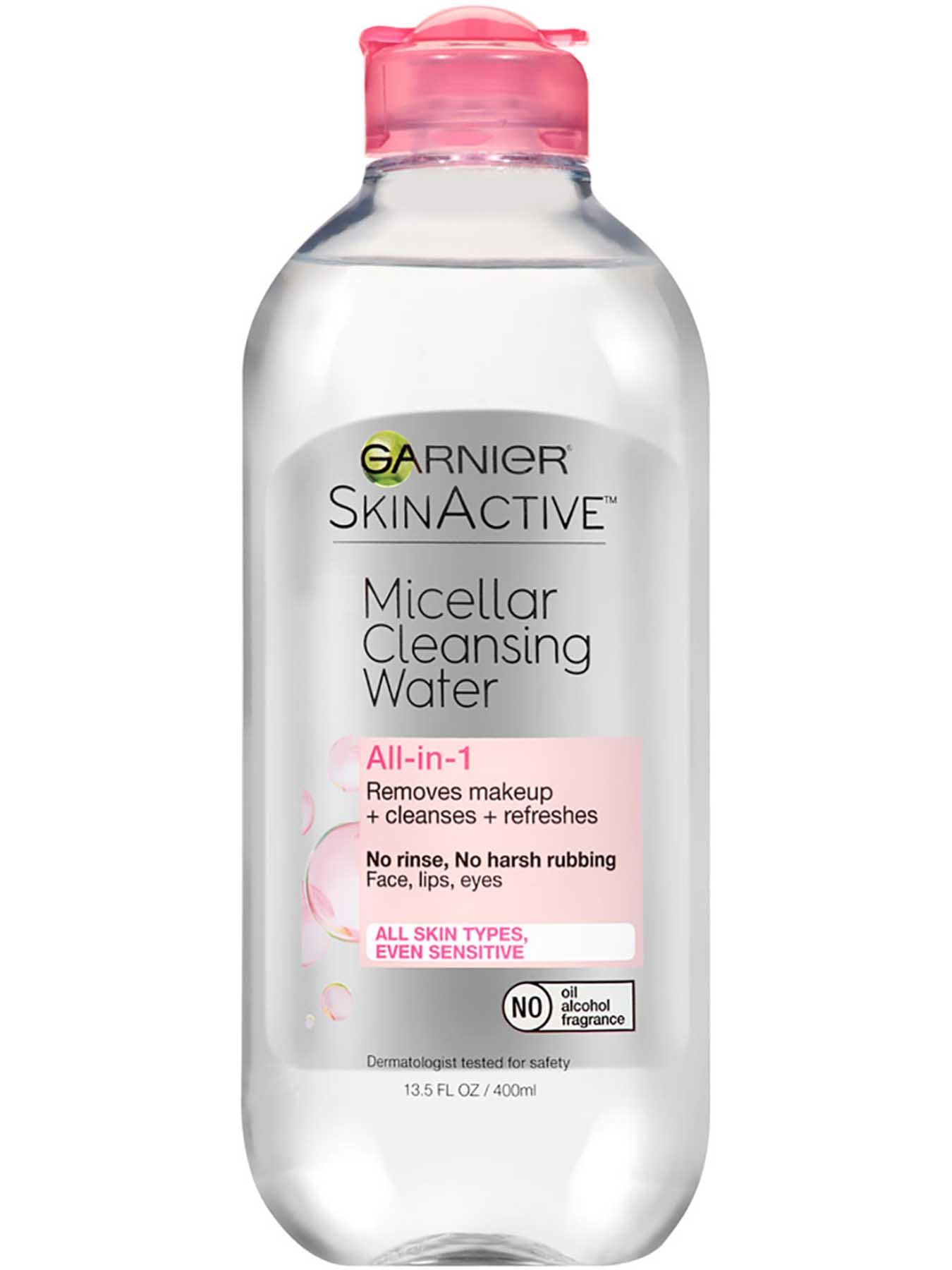 I always use micellar water to get rid of my makeup. It is the key to a soft and glowy skin. My personal favorite is the Garnier Micellar Water for Sensitive Skin. I soak a cotton pad in the product and swipe over my face in circular motions to remove my makeup. It costs as low as $9 for 13.5oz (400ml) of all-in-1 make up remover and cleansing water, which lasts you at the very least 3 months. It is very gentle on the skin and simple to use. It works on all skin types and leaves a very refreshing feeling.
I also love using the Kind to Skin Cleansing Facial Wipes by Simple when I have heavier makeup or run out of cotton pads. I always have this because they are very easy to use. It is suitable for all skin types and I would definitely say it is on the more gentle side. They are in forms of wipes and it effectively removes makeup, even my waterproof mascara. It is around $9 for 25 wipes.
This is definitely the most crucial step of the skincare routine. Always remove your makeup first before proceeding to other steps. This will ensure that your skin is clean.
STEP 2: WASH YOUR FACE WITH A FACIAL CLEANSER
No matter your skin type, a cleanser is very important. Taking off your makeup with just makeup remover is not enough. Facial cleansers clean your skin thoroughly. Make sure you invest on a cleanser that suits your skin type because you do not want it to completely strip off the oil on your face and leave your skin over-drying.
Cetaphil Gentle Skin Cleanser is also one I would recommend. I have heard so many good things about it. It is a very mild cleanser that is designed to work for all skin types. It is moisturizing and soap-free so it does not strip away your skin's natural oils.
For those who have acne prone skin, this one is for you. A friend of mine recommended this product. It helps remove excess oil and clear acne breakouts. There is salicylic acid in the face wash which is very effective in preventing acne.
STEP 3: DON'T FORGET THE TONER
I cannot live without my exfoliating toner. People often misunderstood toners. Some people totally skip this step, but after you cleanse your face, you still need to correct and balance the pH of your skin. This helps control acne breakouts and remove excess dirt that may still be clogged in your pores. An exfoliating toner is perfect as they remove built up surface of dead skin cells.
My personal favorite is the COSRX pre-moisturized pads. It is pre-soaked in betaine salicylate and willow bark water to chemically exfoliate without drying out your skin. Ever since I found this product, I rarely break out, it even got rid of the tiny bumps I had on my forehead area. All you need to do is to swipe the textured side of the pad in circle motions across your face and tap the soft side of the pad all over your face to let the products soak into the skin. Total lifesaver!
STEP 4: MOISTURIZE, MOISTURIZE, MOISTURIZE
Do not skip this step. Choose a moisturizer that is hydrating but make sure it does not clog your pores. It is good to put moisturizer right after the exfoliating toner because it rejuvenates and soothes the skin immediately.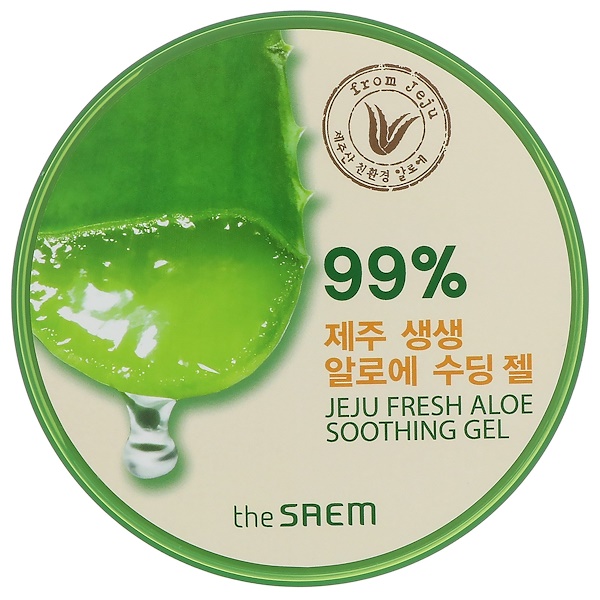 My pick is the Aloe Soothing Gel from The Saem. I settled for this one because it is 99% Aloe-based compared to others that offers less. The Aloe Vera provides a soothing sensation and has a really great healing ability. Your skin will thank you for this.
STEP 5: SPLURGE ON SERUMS AND AMPOULES
This is where you splurge girls and boys. You want to make sure that you get the right products. An ampoule and a serum works essentially the same way. Ampoules are high concentrations of serums but either works just as great.
My choice for a daily ampoule is the Nature Republic Snail Solution Ampoule. I am on my 3rd bottle now; it has been 2 years since I have used this product and it has done me well. It has a thicker and slimier consistency, very hydrating and, I swear, it is worth every penny. Please give it a try.
If you want to go for a more luxury option, this is my choice. I personally do not use it because it is rather heavy on the budget but I have received a couple sample of this product as a result of purchasing other Dior products. It felt very nice on the skin. It left my skin very hydrated and plump the next day. However, the downside is that it is, after all, $260 for 1oz of product.
STEP 6: YES TO SLEEPING MASK
I am a huge fan of sleeping masks. I am huge skincare hoarder. Sleeping masks are basically serums that you leave overnight. It is absorbed as you sleep. There are still a couple of sleeping masks that I have not open and I probably should stop purchasing them, but my skin loves me for it. Here are my top 2 picks.
This is my love. This is by far my favorite. One tub lasted me a year. Due to the very cold and dry weather here in Boston, I chose to opt for this one as it is the most hydrating. It does get a little sticky after use and I do have to sleep facing up, but I personally do not mind because my skin loves it.
If your skin is more oily or you just don't like that sticky feeling on your face, the Laneige Water Sleeping Mask may be more suitable for you. It recharges your dehydrated skin and leaves you with a fresh and glowy skin in the morning. Both of these masks are suitable for all skin types, but you might have a preference to its texture. The Nature Republic one is more like a lotion or cream and the Laneige one has a gel like consistency. Both smells really nice.
Although sleeping masks are meant to be used once or twice a week, I use it more like a moisturizer than it is a sleeping mask. I find my skin way softer and more glowy when I use it on a daily.
STEP 7: KISSABLE LIPS
Last step to your night routine, kissable lips! My pick is the Laneige Lip Sleeping Mask. This is perfect if you have chapped lips or if you just want that oof in the morning. It is very hydrating and personally, I think it tops other lip products.
That completes my night skincare routine. I know it seems like a very long list, but once you get into the routine of it, it will only take you around 10 minutes. That 10 extra minutes you spend at night will give you amazing results in the morning, so without doubt, you will not regret it. Hope this post helps you. Feel free to contact me if you have more questions about my experience or where you can purchase the products. I understand that all skin types are not the same, so you have to try things out for yourself. Hopefully, something from the list suits you!
Thank you for stopping by!
Love, Josephine K